Geraldine Kempler
MD
---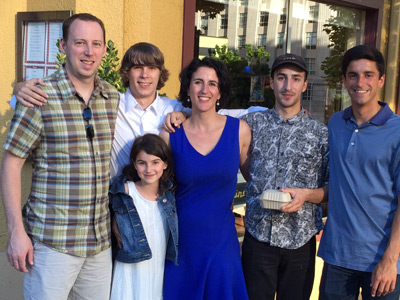 I joined Westside Pediatrics in 2010 after practicing for ten years in Lake Oswego. The clinic motto "to teach, to empower, and to heal" really sums up my values in pediatrics. In addition to my practice, which has been a source of growth and joy for me, I teach pediatrics to the fourth year medical students from OHSU. We measure health outcomes and take pride in making a difference.
I am grateful to be surrounded by an extremely talented group of pediatricians, nurses, medical assistants and staff, who have experience, and passion for their work. This team is dedicated to continuous learning, and maintaining the highest standard of care. This creates an atmosphere of support that benefits our patients as much as ourselves.
My husband, Mike, and I are blessed with four beautiful children, with only one little one still at home. We always have great kids and naughty dogs. Haven't figured that out... We enjoy the Oregon Coast, camping, and are soccer parents.
In my spare time I enjoy surfing and boogey boarding with our older boys, and trying to tame the garden.